Greetings!

All of us at the Institute for Preventative Sports Medicine hope that you enjoyed a safe and active summer. As we pass into the fall season, it is important to continue to utilize a comprehensive conditioning program in preparation for winter sports activities. We hope all of you have a very safe and enjoyable fall season.

Our regularly scheduled

Quarterly Update will be preempted by a special anniversary issue. It has now been ten years since the Institute for Preventative Sports Medicine was founded in the summer of 1989. In a short ten years, the Institute has become one, if not the most well recognized sports injury prevention research center on an international basis. As many of you know, the Institute is an extremely unique organization. There are hundreds, if not thousands of sports medicine facilities throughout the world which focus on treating injured athletes. However, it was the brainchild of the founders of the Institute that a research organization be developed which solely focuses on the prevention side of the sports injury equation.

Individuals outside of the medical profession would surmise

that prevention would have an intricate role in any sports medicine facility. However, those of us on the front line of sports medicine and health care delivery can attest to the fact that 99% of our training, as well as the research conducted in sports medicine focuses on treating the injured athlete. All of us on the front line of sports medicine would concur that treating the injured athlete is extremely important; however, all of us at the Institute feel that an equal share of interest and effort should be made to prevent these unnecessary sports injuries which are occurring on a world wide basis.

When the Institute was founded, there were a number of individuals who doubted that we would be able to develop an independent research organization outside of a major university setting that could: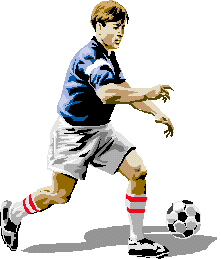 1.) Bring together an illustrious Board of Directors,

2.) Bring together an illustrious Advisory Board,

3.)

research and,

4.) Generate any interest by the media. In addition, it was the contention by some folks within the sports medicine industry that " prevention had nothing to do with sports medicine" and that such research should truly be placed on the back burner if at all on the stove

Now that ten years have passed, I believe we can comfortably and without hesitation say that those who were nay sayers and those who doubted that the Institute would accomplish the goals that we had set were wrong and shortsighted on all counts. Over the years, I have been asked what the Institute is all about. I believe the best way to describe what we have done with the Institute is from a quote from Mark "Doc" Andrews. At the Institute

"We see the invisible, for if you can see the invisible, you can accomplish what others believe is the impossible."

Mark "Doc" Andrews

We have accomplished the "impossible" by bringing together and creating an injury prevention community composed of researchers, clinicians, scientists, former Olympic athletes, former professional athletes, business leaders, community leaders, leaders within the electronic and print media and, most importantly, we have brought the general public, on a world wide basis, into the arms of the Institute. It has been said in politics that if you want to win an election, you need to create and build a big tent. Without hesitation I can say that the success of the Institute has come about by us seeing the "impossible", following through on our vision and building a structure much larger than a single tent.

Our success came by being able to recruit an internationally renowned Board of Directors. Our Board of Directors has truly been our anchor and support at the Institute. In addition to the nine members of Orthopedic Surgery Associates which have served the Institute without hesitation over the past 10 years, we have also had the honor and privilege of having Dr. Richard J. Hawkins, co-founder of the Steadman-Hawkins Clinic in Vail, Colorado, Dr. Robert Hensinger, Chairman of the Section of Orthopedic Surgery at the University of Michigan, Dr. Pat Bishop, a world renowned injury prevention specialist from the University of Waterloo in Canada, Dr. Tom Pashby, one of the most celebrated injury prevention specialists in the world, as well as Dr. Richard Salamone, a former United States Olympic team member and now Clinical Neuropsychologist. Members of our Board of Directors have generously, graciously and without hesitation donated their time, their effort and their finances to the development of the Institute over the past 10 years.

Members of our Advisory Council have also served the Institute without hesitation over the past 10 years. I was initially amazed and continue to be amazed on a daily basis by our Advisory Council. All members of our Advisory Council have served the Institute without pay or financial gain. We have been fortunate to attract former professional athletes such as Red Berenson, Mel Blount, Dave Dravecky, Jim "Mudcat" Grant, Gary McCord, Tim McCormick, Willie McCovey, Pat McInally, Tom McMillen, Walter Payton, Oscar Robertson, Mike Singletary, Stan Smith and John Unitas. In addition, we have had the fortunate opportunity of having former Gold Medal Olympic athletes on our board including Ms. Bonnie Blair, Ms. Nadia Comaneci, Mr. Bart Conner and Ms. Peggy Jenkins-Fleming. In addition, we have had the fortunate opportunity of having a number of business leaders step to the plate as it relates to the Institute including Mr. David Brandon, President of Dominos Pizza, Dr. George Dagnino, a member of the Economic Round Table of the Federal Reserve Bank, Mr. Jim Rogers from CNBC and Mr. David Sowerby a renowned economist, from Loomis Sayles. From the communications sector, we have had the fortunate opportunity of having Mr. Dick Purtan, whom is the Marconi Award Winner for Radio Personality of the Year as a member of the Advisory Board, as well as Mr. Jeff Daniels, a multi-talented actor, in addition to two very well know authors,

W. P. Kinsella,

whom was involved in the screen play for Field of Dreams and Mr. Jim Dodson, whom was the author of an outstanding novel, Final Rounds. We have had the fortunate opportunity of having a number of health care professionals join us on the Advisory Board including Dr. David Apple, Dr. Peter Fowler, Dr. James Garrick, Dr. Gord Matheson, Dr. Winne Meeuwisse, Mr. Frank Svechota and Dr. David Viano

Our Advisory Board has assisted us in many respects such as assisting us with the initial development of our injury prevention studies to reviewing of our studies once completed and assisting with the media relations once the studies have been published. In addition, a number of the members of our Board have donated items for our annual auction which are needed for us to continue our injury prevention efforts. Our Advisory Board members have also financed the Institute through their corporations, as well as through their foundations to help us become one, if not the most pre-eminent injury prevent research facility on a worldwide basis.

With an outstanding Board of Directors and with an outstanding Advisory Board, all that was needed was blood, sweat and occasionally some tears to accomplish our goals of providing high quality research dedicated to the public on a world wide basis.



When I look at the development of the Institute over the years, there are periods of time when we have been catapulted to a new and higher level. An individual who has had an enormous positive influence on the Institute and has truly
catapulted the Institute to a number of levels far above where we would be without him is Dr. David Viano. Dr. Viano initially became involved in our work at the Institute early after the Institute was founded. David, along with his research team of Dennis Andreczak and Joe McCleary, were the nucleus of our chest impact injury and head impact injury projects associated with the sport of baseball. Needless to say, without their efforts and their support, the Institute would not have been able to accomplish the research which has had an enormous and positive impact upon the baseball and softball communities.
T
he studies are the key, the foundation and the root of what the Institute is all about.

The studies which we have accomplished at the Institute have led to an enormous reduction in injury throughout the world, as well as an enormous reduction in the associated health care expenses.

Those of us associated with the studies have been recognized by national, as well as international bodies and have received a number of awards associated with those studies.

However, it is our contention that if people continue to be injured on a worldwide basis without the knowledge of our studies or the findings from our studies, our studies essentially were fruitless.

For this reason, those of us at the Institute who have seen the impact of the Institute over the past 10 years have become firm believers that without the assistance and help of our friends in the media, our efforts would have gone for naught over the past 10 years.
Over the past 3 months alone, our most recent studies on head impact in soccer, our studies on golf injuries, our studies on chest impact injuries in baseball, as well as sliding related injuries with the utilization of break-away bases, have been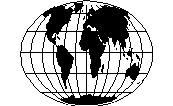 highlighted in the electronic media on CNN, as well as CNN Headline News and CNN International, on WOMC radio in Detroit and on the Internet on On health.com and React.com. In addition, the Associated Press published a national press release on our injury prevention studies . Feature articles have appeared in the past several months in the Kansas City Star, the Los Angeles Times, the New York Times (included for your review), the Washington Post (included for your review), Time Magazine, the Boston Globe, and the Omaha World Herald. The Institute's research was featured in Biomechanics Magazine, as well as the Physician in Sports Medicine Journal. In a nutshell, the media has become an enormous advocate of injury prevention, as well as the Institute over the years. Without the help of the media, our research would not be brought in the public's living rooms and to the public's doorsteps on a daily basis. We believe that our relationship with the media is extremely important in furthering our injury prevention efforts and ultimately will reduce to a bare minimum the number of injuries that are occurring in sports on a worldwide basis.

Over the past 10 years, over 200 Print Media Articles

have been written about our efforts in injury prevention. In the electronic media have been given and well over have been given on the continents focusing on the Institute's efforts on injury prevention and health care cost containment. No matter what the audience, either a prestigious medical conference hosted by the Australian Government at a pre-Olympic conference in Sydney, Australia or a Brownie Troop in Southeastern Michigan, our goal has been the same. Our goal at each one of these presentations is to create a more informed listening audience and an audience which then can go back to their respective communities and institute some of the changes that we have researched at the Institute for Preventative Sports Medicine and, thereby, create a safer, healthier community.

When it was decided that the Institute would develop its own symposium, The Mid-American Sports Medicine Symposium, whose focus was to be on prevention, I must say the nay sayers and doubters came to the surface once again. We were told that we could not create a symposium event that would attract registrants, let alone respectable faculty members. We were told that we would lose money on the event and that it would be a dismal failure. Once again, we saw the impossible and through the vision of Mr. Frank Svechota, Ms. Beth Kedroske, Ms. Terri Jobkar and Dr. Derek Mackesy, we created one of the finest sports medicine symposiums. Comiong up in April 2000 we will be having our

8th Annual


Mid-American Sports Medicine Symposium.

Since its inception, we have had the fortunate opportunity through all the hard work of our symposium committee of bringing together the finest sports medicine faculty of any sports medicine course in North America. We have also continued to grow our registrant numbers, as well as demographics so that this coming year we anticipate 300 registrants from the United States, Canada and, if history repeats itself, Europe, South America and Australia. The symposium has served us well in creating funds that we then utilize for our research purposes. In
addition it has created a platform for the Institute to extend its reach into hundreds of communities throughout the world. At the conclusion of our three day conference, our registrants essentially become ambassadors of the Institute and the Institute's research. These individuals who have gone back to their communities from our symposium have truly had an enormous impact from the responses we have had from their community leaders. Needless to say, the vision of our symposium steering committee has truly been 20/20 and, in fact, has been visionary. With the establishment of our website, we have reached thousands of individuals who have not had the opportunity of being able to attend our symposium. Our studies, can all be found in their entirety on this website, as well as some other background information which is pertinent to the Institute.

On a day-to-day basis there have been three individuals who have taken the Institute to a higher level. Ms. Angela Cheney, Ms. Cindy Bir and Ms. Beth Kedroske. Beth who currently oversees the research in the lab, is a member of our symposium steering committee and has had an enormous positive impact on the Institute. Without the help of these three fine individuals, we could not have gotten the Institute to a point where we are today.


I have had the fortunate opportunity of being the Director of the Institute since its founding ten years ago. I have been questioned as to why I donate 10-20 hours a week of my time, as well as my finances to the Institute. In short, it is beyond an interest or a hobby. It has become a passion. I

see my role as Director of the Institute for Preventative Sports

Medicine as making sure that the

Institute is worthy of the faith that our Board of Directors, Advisory Board members and our public supporters have placed in the Institute. On behalf of each and every one of us at the Institute who are actively involved on a day-to-day basis, we truly appreciate your ongoing support

Warm Regards,

David H. Janda, M.D.


Director